BY AHP Staff
Each day, we face risk of some sort, and we learn to lessen those risks by using common sense and making adjustments. We learn to use potholders when taking a dish out of a hot oven. We regularly maintain the tires and brakes on our cars. We install fire detectors.
You may not think being a hairdresser or barber is a risky business. But a smart hair professional also takes care to mitigate risks to their livelihood. When it comes to our careers and the risk of losing that career, hairstylists often think of things like proper body mechanics and staying up to speed on the new styles and hair trends to reduce the risk of a career ending too soon. But there are far greater risks to your livelihood as hair professionals than achy backs and worn-out skills.
There are three things that could literally end your career today: the government, a sue-happy client, and a lack of professional support. How can you alleviate these risks? There are three non-negotiables that every beauty professional needs to do to protect your livelihood and all three are as simple as putting on a pair of shoes.
1. Operate your business legally.
You are probably thinking, "Well, this is a no-brainer!" But you might be surprised how many beauty professionals are deviating into illegal practices. Perhaps it's not intentional, but ignorance is no defense. Unfortunately, there is no fairy godmother of rules and regulations who will visit you in the night to keep you posted on any changes that effect your scope of practice. It's time to put on your big girl/boy/gender-neutral panties and take this responsibility on yourself. As a licensed hair professional, you need to know your scope of practice and operate within those parameters. It's not always easy to interpret law, but if you're in doubt whether you are within scope, our advice is, don't do it! Maybe that state board inspector will never darken your doorstep . . . but if they do, they could suspend (or revoke) your license and shut your business down immediately. There goes your income!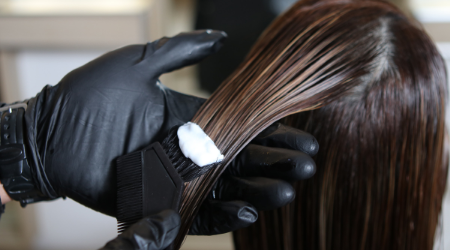 Also, brush up on your tax laws. The number of misclassified employees and independent contractors in the hair industry puts a bright target on all our backs for tax audits. Be honest when you report tips, and keep your licenses current and your salons compliant with all state board and business bureau/board/community/property rules in your location.
2. Have liability insurance.
If you haven't heard, we live in a litigious society. There are no rules as to who can be named in a lawsuit. Anyone can sue anyone, whether it's right or wrong. One lawsuit can rob you of everything you've worked so hard to attain. You can lose your business, your home, your car, and even have future earnings garnished. Even the most seasoned professional can have an "oops" moment and injure a client. Even if your loyal client doesn't sue, if they rack up $10,000 in medical bills due to a scalp burn from hair color, do you think they won't expect you to pay for it?
A true hair professional will protect their livelihood with liability insurance to cover professional, general, and product liability. Even if you work at a reputable salon, it's a smart idea to have your own individual liability insurance so you know and understand the coverage and you're 100-percent certain your career is protected. You might also be surprised how inexpensive liability insurance can be for a hairstylist or barber, especially when compared to all you may stand to lose if you don't have insurance. A preferred option would be to find insurance through a professional association that understands the hair industry and can also offer many more resources than "just" insurance. This leads us to the third of the Big Three!
3. Get professional support though an association just for hairstylists/barbers.
When you enter the workforce after graduating from beauty school, you kind of feel like you're going it alone, even if you work in a salon with lots of other hairdressers. There is no need to feel this disconnect. You can join a professional association with thousands of members just like you. Pros who have the same passion, the same need for business support, the same successes and trials and tribulations. If you think about it, every legitimate profession has a professional association that represents and provides community to those working within that industry. If you're not familiar with what an association can provide, listen up! A professional hair association can provide education on current trends, helpful business/marketing resources to build clientele, best practices during and after COVID, a sense of community, and can elevate the stature of its members in the clients' eyes. Associations also help stand ground against threats to its members' careers. The more the hair industry provides a united front, the more successful we'll all be. We've all heard it takes a village to raise a child, but it takes a professional association and an entire industry to raise us as hair professionals!
These three ways to protect your career may seem like no-brainers—and they are—but somehow in the hair industry, the message got lost. There are too many hairstylists and barbers who are not following all the legal rules, working on clients every day without liability insurance protection, and many who are not affiliated with a professional association to support them and raise their credibility with the general public. It's time to protect your livelihood, and the least we can all do are the easy Big Three.
Did you know that if you join Associated Hair Professionals, you will receive comprehensive liability insurance, education through videos and our member magazine, AHP Indie Stylist, business and marketing tools, and so much more for only $199 per year? What are you waiting for?