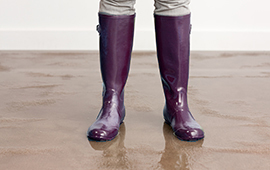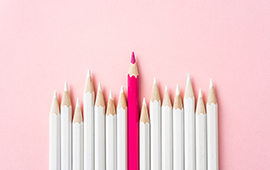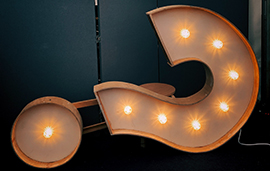 Protect Yourself
Smart hair professionals realize that, while being named in a lawsuit is unlikely, it's not worth risking your career. In this sue-happy age, it's expensive to defend yourself even when you've done nothing wrong. Why chance it when excellent protection is so affordable?
Associated Hair Professionals (AHP) offers protection with the industry's best value in liability coverage for hairstylists and barbers. For only $199 per year, you receive:
$2 million per occurrence
$6 million total per policy year (for YOU, not shared with other professionals)
Covers professional, general, and product liability
Covers you wherever you work, no matter how many settings

The AHP Difference
Not all cosmetologist insurance policies are the same! We've done our homework to determine how our policy stands up to other policies out there—here are a few key differences:
Highest Available Limits in the Industry. With an annual aggregate of $6 million, you're covered for professional liability (malpractice), general liability (slip and fall), and product liability (products you use on a client or sell to them). Other companies cover you for up to $2 million.
Competitive Pricing. Even with the highest available limits in the industry, we also offer competitive pricing at $199—especially when you consider the marketing materials, discounts, and other benefits that come with your annual membership. Many policies can be upwards of $370 per year, and that's just for the insurance policy.
No Charge for Additional Insured Endorsements (AIEs). If your landlord, or the owner of the suite you work in, requests they be added to your policy there is no additional fee to do so. Other companies charge $10–$25 per AIE.
No Shared Aggregate. AHP's cosmetology insurance coverage is per member, per year—that means it's yours alone, and you can rest assured that it will be there for you if needed. Other companies share the total coverage amount among all their members, which leads to the risk that it may be used up by other members before you file a claim.
Occurrence Form Insurance Coverage. An important distinction in liability insurance is whether it's occurrence form or claims-made. Some insurers offer the less protective claims-made option. Many lawsuits aren't filed until the statute of limitations is about to expire, as much as two years after the incident. Occurrence form coverage means the practitioner who is no longer working, or is taking a break from the workplace, still has coverage even if they've allowed their insurance to lapse, as long as the incident occurred during the period of their coverage. Claims-made policies, however, cover practitioners only while the policy is in effect, which means an expired policy and a late claim could leave you vulnerable. To avoid this risk, AHP offers hair professionals occurrence form coverage.
Insurance Coverage Wherever You Practice. Whether you serve clients in one location or many, you're covered.
Insurance Coverage In All 50 States. AHP's policy is valid anywhere in the United States. Other companies only offer policies in a select number of states. Should you relocate, your policy moves with you.
Bottom line: AHP's hairstylist liability insurance package is comprehensively tailored to meet YOUR needs. Sure, you can find bare-bones insurance coverage elsewhere. But are you sure you're fully protected? If you do experience a claim, you can expect knowledgeable, empathetic assistance from AHP to help expedite a rapid resolution of your claim. Fact is, just knowing your AHP team is ready and able to support you lets you focus on what's most important—building a successful career.

Frequently Asked Questions
How quickly can I join AHP and receive proof of insurance?
There are several options available to speed up processing. You can apply over the phone or on our website, or you can fax a completed application to us at 877-680-7546. We must also be able to verify training/licensing if no documents are supplied. If everything is in order, the insurance is effective the following day. If you need proof of insurance sooner, please contact us at 800-575-4642 to make arrangements.
When will my insurance go into effect?
Whether you apply by mail, fax, phone, or online. your membership and insurance will go into effect the day after we receive your completed application and verify your training. (Training verification is usually, but not always, possible on the same day.) It will be in effect for one full year from that date.
What exactly does professional liability insurance cover?
AHP's occurrence form liability policy covers your salon operation for professional liability (client alleges malpractice), general liability (client alleges injury or accidents due to member's negligence), and product liability (client alleges reaction to products). In all covered situations, you're also covered for any legal expenses that may be incurred in defending a claim, over and above the policy limits. Other associations and insurance providers only cover legal expenses within the total policy limits!
What else do you cover?
AHP also offers an optional Business Personal Property (BPP) insurance policy as an add-on. Through AHP, you can insure your equipment and products for up to $10,000 at a cost of just $95/year in addition to your annual membership. Need even higher limits? We got you. AHP also offers $25,000 coverage for $250 per year should you need it.

Start enjoying the benefits of AHP membership today!
Note: The insurance coverage descriptions above are illustrative only. Refer to a copy of the policy for specific coverages, limitations, exclusions, terms and conditions. This insurance information is provided by our insurance agent and the insurance company underwriting our program and is not a contract; it is a partial illustration of benefits, conditions, limitations, and exclusions. In the event that there is confusion or conflict between the policy language and any information provided, the policy language shall control.