By AHP Staff
We see you! You're out there every day behind the chair, honoring the science, education, artistry, and hard work that goes into your craft. Associated Hair Professionals (AHP) is here to elevate YOU, the hair professional, by helping you build your career with relevant education, up-to-the-minute trends, actionable advice, and dependable protection. We are dedicated to YOUR success, financially, artistically, and personally.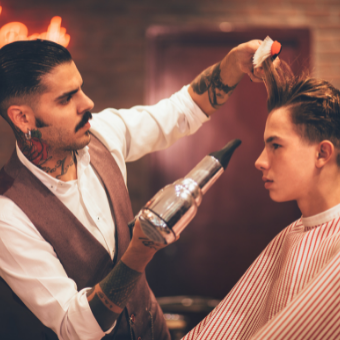 AHP is a professional association for independent hairdressers, cosmetologists, and barbers who want next-level success. Our members are educated, creative, skillful imagemakers and attitude-adjusters who understand it takes more than a license to be a REAL professional.
Smart hair pros realize that, while being named in a lawsuit is unlikely, it's not worth risking your career. We unfortunately live in a litigious society; it's expensive to defend yourself even when you've done nothing wrong. Why chance it when excellent protection is so affordable?
AHP offers protection with the industry's best value in liability coverage for hair stylists and barbers. For only $199 per year, you receive:
$2 million per occurrence
$6 million total per policy year (for YOU, not shared with other professionals)
Covers professional, general, and product liability
Covers you wherever you work, no matter how many settings
Accidents happen and clients sue. If this were to happen to you, you can expect AHP to be there to support you with vital professional liability insurance.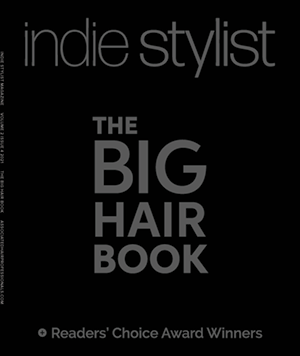 In addition to the best liability insurance, members receive a subscription to our members-only AHP Indie Stylist magazine. AHP Indie Stylist is the only magazine specifically created for the independent cosmetologist. Find new inspiration from industry leaders, learn about the hottest products and tools, and get the straight talk needed to thrive in the business you love. We asked, you answered—see what you (the reader) think are the best products, tools, and services in the profession! Read the latest issue of AHP Indie Stylist magazine: The Big Hair Book.
Just starting to build your solo practice or getting ready to make a pivotal business move? Check out our Career Toolkits. It's where you'll find articles, videos, and worksheets to determine what type of business is right for you. AHP Career Toolkits also include interactive, easy-to-use business calculators to help you determine your startup costs, gross revenue, and compensation—just answer each question and the plan is created for you.
We don't stop there! Also included with membership is a free, easy-to-use website builder with templates and hosting, and matching business card, gift certificate, and appointment reminder templates.
We see you succeeding! We know just how educated, dedicated, and artistic you are and we're here to help you take your career to the next level.
Whether your business focuses on barbering, cuts and color, or the whole gamut of cosmetology services, I hope you will join AHP today and let us support your success!

Frequently Asked Questions
How quickly can I join AHP and receive proof of insurance?
There are several options available to speed up processing. You can apply over the phone or on our website, or you can fax a completed application to us at 877-680-7546. We must be able to verify training/licensing if no documents are supplied. If everything is in order, the insurance is effective the following day. If you need proof of insurance sooner, please contact us at 800-575-4642 to make arrangements.
When will my insurance go into effect?
Whether you apply by mail, fax, phone, or online, your membership and insurance will go into effect the day after we receive your completed application and verify your training. (Training verification is usually, but not always, possible the same day.) It will be in effect for one full year from that date.
What exactly does the professional liability insurance cover?
AHP's occurrence form liability policy covers your salon operation for professional liability (client alleges malpractice), general liability (client alleges injury or accident due to member's negligence), and products liability (client alleges reaction to product). In all covered situations, you're also covered for any legal expenses that may be incurred in defending a claim, over and above the policy limits. Other associations and insurance providers only cover legal expenses within the total policy limits!
What else do you cover?
AHP also offers an optional Business Personal Property (BPP) insurance policy as an add-on. Through AHP, you can insure your equipment and products for up to $10,000 at a cost of just $95/year in addition to your annual membership. Need even higher limits? We got you. AHP also offers $25,000 coverage for $250/year.
Start enjoying the benefits of AHP membership today!