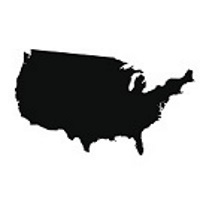 As part of our education series this month, we're covering how to make the most of industry events. The most popular question we've received regarding this topic, however, has not been about making the most of industry events, but rather: Where can I find advanced education classes?
Well, friends, I am pleased to report that there has never been a time in history when continuing education for hairstylists has been more readily available than now. Between virtual classrooms, online technique videos, trade publications, social media, and professional hair forums (just to name a few mediums), education is available to everyone, anywhere, anytime. Here are five of our favorite places to find what's happening around the industry.
1. Modern Salon magazine: Not only is their Education Calendar super comprehensive, product-inclusive, and free, but also if you sign up for their daily newsletter, a list of upcoming events is always included at the bottom (just another reason we love being partnered with Modern Salon and make sure all AHP members receive the daily newsletter!).
2. Hair Product Supply Stores: Regardless of your favorite store, just about all of them are now offering hairstylist education in some form or fashion. If you're looking for product-specific hair education, this is an excellent place to find it. Some of the larger outfits are Cosmo Prof, Salon Centric, and State Beauty Supply.
3. Trade Shows: You might have to travel a bit to make it to a trade show, but they are always worth it. With a variety of exhibitor education, independent education, hands-on workshops, "look-and-learns," and business classes, there's something for everyone. The largest hair shows in America include Premiere, America's Beauty Show, and International Beauty Show.
Explore all upcoming hair shows & events.
4. Independent Educator: There's been a strong movement within the hair industry toward independent, product-neutral education and we're loving it! There are tons of great hair events happening across the country. Choose your favorite hair educators or events and subscribe to their emails so you're always informed about what's coming. Here are just a few great ones: SR Education, Club Intrigue, Elevate Hair, and Beauty Coach.
5. AHP/ASCP/ANP Events Calendar: Of course, our own Education and Events Calendar is among our favorites. It is open for any educator to post their upcoming classes, whether online or in-person. It's entirely organic so you can be sure no educator is shown favoritism or priority to get their classes seen.
In the comments, let us know where you find industry happenings and continuing hairstylist education to stay on top of your craft.
Planning to attend an industry event? Be as prepared as possible with this free event planner/checklist.