Senate bill seeks to deregulate shampooing, blow-drying, styling, and arranging hair. Take a stand now!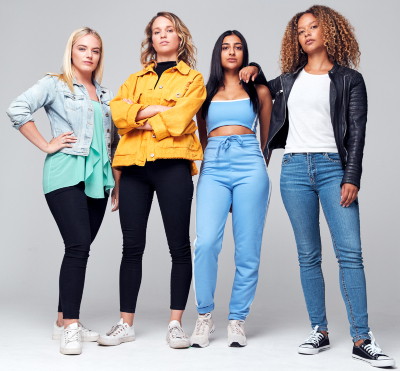 Senate Bill 87 would allow anyone to shampoo, condition, dress, dry, style, flat iron, curl, and arrange hair WITHOUT a license or training. This bill moved quickly through the Senate and is on its way to the House.
This is a problem for the hair industry for many reasons. Many lawmakers don't understand the science, chemistry, and geometry it takes to perform most aspects of our jobs. We talk a lot about "elevating our craft," and deregulating any part of that works directly against those efforts.
One of the biggest issues with this legislation is that it completely disregards public health and safety during a global pandemic. Our careers as hair professionals have always required strict adherence to proper sanitation and infection control procedures. This is one of the main areas of concentration in cosmetology and hair programs. State boards require passing an extensive test on this subject to obtain a license.
This bill has safety implications for the public and financial implications for licensed hair professionals. Now is the time to act and let your voice be heard! We urge you to contact your State Representative and let them know why training and licensing are vital to the hair industry.
Click HERE to find your legislative district and follow the instructions to email your state legislators.
And for more information on the legislative process, check out the AHP Legislative Toolkit to find out how you can stay informed and let your voice be heard.

Below is a sample email you may use:

Dear Representatives,
I am a licensed hair professional in the state of Utah. I am writing regarding Bill SB 87. The passing of this legislation raises great concern for myself and those in my profession. To become a licensed cosmetologist or hair professional requires a great deal of education and practice. We must study science, chemistry, and geometry to obtain a license and perform our jobs in an effective manner. We study extensively on how to treat the hair and scalp so as not to cause harm to the public.
Another extensive area of study is proper sanitation and disease control. We are required to pass testing on this subject to obtain our license. During the COVID-19 pandemic, our industry has suffered greatly, even though we have been practicing proper sanitation and disease control for the length of our careers.
Allowing unlicensed and untrained individuals to perform unregulated hair services on the public puts the public at risk of infection and risk of damage to their hair and scalp health. Deregulation also takes away jobs from current licensed professionals. For these reasons I ask that you please vote "NO" on SB 87.
Sincerely,
Your Name