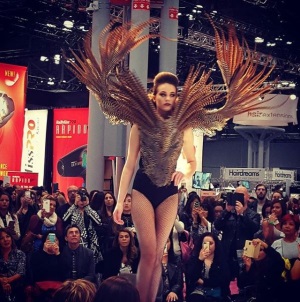 For hair professionals, trade shows (or "hair shows," as we lovingly refer to them) are such a fun, exciting way to see the latest trends, learn new techniques, and score great deals on products we've been dying to try or just need to restock. The energy on a trade show floor is almost overwhelming and the passion in the room is palpable! It's not surprising that tens of thousands of hairstylists make attending trade shows a must-do year after year in order to stay relevant and reinvigorate their careers.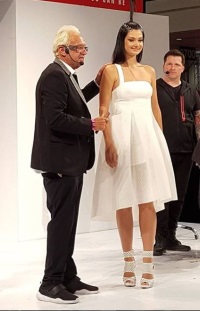 However, often the least attended portion of a hair show is actually the most important. It's typically a bit off the beaten path and much quieter than the rest of the show. Most attendees hardly notice its existence for all the flashing lights, exotic models, and blaring speakers on the main show floor. Sure, it may not be the sexiest part of the show, but it is the meat and potatoes of a hair professional's trade show diet.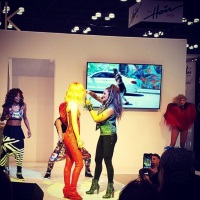 I'm talking about the classroom education at a hair show. Running your business using the best practices, filling your appointment book with paying clients you actually enjoy, setting goals, and mindfully advancing your career—this is what's taught in the classrooms at a hair show. Let's face it, guys, a hairstylist can run around the trade show floor buying all the top products in the world at the cheapest deals, walk around feeling a part of the coolest industry on Earth, bumping elbows with their Instagram idols and that's all just great … for a day. Be sure to do some of that, but don't forget to leave the show with some real scores that will genuinely help you to be the most successful hair professional you can be long term. Those nuggets are found in the classrooms.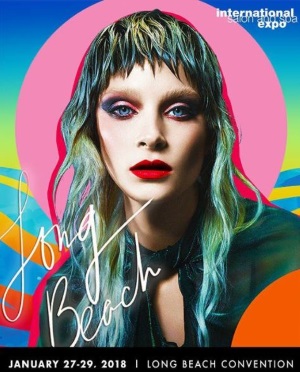 If you're attending the International Salon and Spa Expo (ISSE) in Long Beach this weekend, do yourself a solid and check out some of the classroom education. There are some incredible classes (check out the schedule here) included with your show ticket from top-notch educators.
And of course, we'd love to see you at one of Associated Hair Professional's classes at ISSE!
Saturday, January 27, 2:45-4pm in Seaview C, 12 Ways to Market Your Business
Sunday, January 28, 4:30-5:45 in 202C, You're Graduating, Now What?
Monday, January 28, 1-2:15, in Seaview A, How to Protect Your Business and Keep Clients Safe