Small business owners, listen up!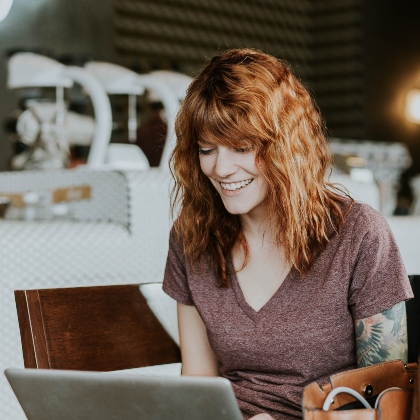 Nationwide and BlueVine just unveiled a contest that offers you the opportunity to compete for up to $100,000 for your small business. "Pitch to Win" is a national competition where small business owners (including hair salon owners!) can compete for cash prizes by presenting a unique and compelling business proposal.
Small businesses of all types are encouraged to enter before June 30. Business owners can submit their proposals at www.pitchtowinbig.com.
The winning proposal will receive $100,000 from Nationwide and BlueVine; second place $20,000; and third place $10,000. The awards will be non-dilutive, meaning business owners would not lose any ownership of their company.
"The backbone of our national economy is built on the ingenuity and innovation of small business owners," said Tony Fenton, vice president of underwriting, product and new product development at Nationwide. "Big ideas win in the marketplace, but capital is critical to success. We're excited to see America's best and brightest business owners pitch their ideas to win the capital to bring their dreams to life."
At the end of the entry period, Nationwide and BlueVine will narrow the list to the small businesses with the best pitches. The finalists will receive an all-expenses-paid trip to Nationwide's headquarters in Columbus, Ohio, where they will present their proposal to an executive panel of judges.
"Growing a business takes hard work, dedication, and often a fair amount of funding, and we hope the contest can highlight that effort and bring business owners one step closer to their dreams," said BlueVine CEO and Founder Eyal Lifshitz.
Semifinalists will be announced in August on the Nationwide and BlueVine social media platforms. Winners will be announced in October after the "Pitch to Win" event.
More information and complete contest rules can be found www.pitchtowinbig.com.