Navigating ethical hair salon ownership during—and after—COVID-19
Article by Jaime Schrabeck, PhD
This article appears in Volume 1, Issue 1 of AHP Indie Stylist magazine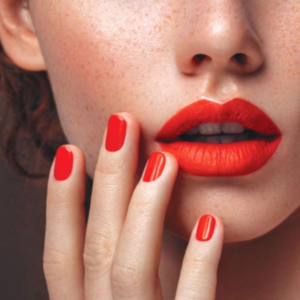 As a licensed manicurist and salon owner, I get paid to do nails—as do thousands of my colleagues in salons across the country. Except now. Nearly all of us are not doing much business at all because the personal contact inherent in providing nail services makes our work incompatible with the Centers for Disease Control and Prevention (CDC) social distancing guidelines, and most governors have specifically ordered salon and spa businesses to remain closed until further notice.
Adding professional insult to economic injury, our work does not meet the standard of being "essential." Despite the value clients place on us—and we on ourselves—we are not as important as we thought. But we are not being singled out. Hair, skin care, and massage professionals cannot provide services while maintaining social distance either. Who could have imagined that the very thing that gave us confidence we could never be outsourced would eliminate us from the workforce?

THE NEW NORMAL
Our sense of normalcy has been destroyed. We are forced to confront everything we may lose (or have already lost), and we cannot possibly expect—in such a diverse industry—that we all will be impacted equally. Experiences will obviously differ according to variables like geography, health, ethnicity, finances, resiliency, and information access. Existing disparities have already resulted in more negative outcomes for the most vulnerable among us.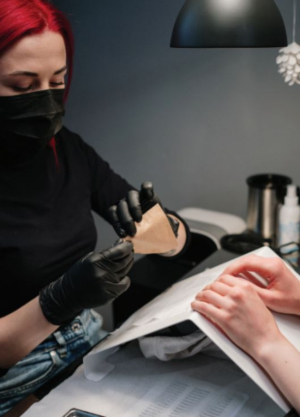 In many ways, my experience in the beauty industry has prepared me for this moment. Besides working directly with clients, I spend most of my time advocating, advising, and educating on behalf of other pros and salon owners. In particular, I focus on the business of beauty, like licensure, salon safety, labor, and tax laws—all the parts of our industry devoid of glamour. Over my last 13 years of advocacy, I have participated in more than 60 board meetings and contributed to more than 25 cases as an expert witness.
For our industry, the abrupt cancellation of the Beauty Experience New York show (on March 7, 2020) foreshadowed the seriousness of this pandemic. Unable to teach my classes, I stayed through the weekend and traveled home with a strange mix of relief and dread. The following week, when nearby counties issued the first shelter-in-place orders in the country, I anticipated that my county would quickly act. The very next day, Tuesday, March 17, 2020, would be our last at the salon. Within hours of the county order, we sent an email to clients scheduled through the end date of the initial order (April 8), announcing the cancellation of their appointments. When the order was later extended indefinitely, all appointment reservations for the remainder of the year were canceled, to be rescheduled upon resuming operations.

CONTINUE READING THIS ARTICLE HERE
AHP Indie Stylist is AHP's bimonthly publication, created to speak directly to you, the independent hair stylist and barber. In this issue:
Crisis Management
Dreaming Big
AHP's Guide for Reopening Your Salon
Are you a licensed hairstylist or barber with something to share with other stylists? We would love to publish your expertise! Reach out to our editor mary@associatedhairprofessionals.com for more information.