Today, Nick Stenson Beauty announced it will launch exclusively at Ulta Beauty on November 27, 2022. The collection of moisture-rich and volumizing hair care products formulated to heal, hydrate, and strengthen all hair types with quality ingredients will be available nationwide on ulta.com<link> before expanding to select Ulta Beauty stores starting January 8, 2023.
The line was created by award-winning global hair stylist Nick Stenson, a senior vice president, store and services operations, for Ulta Beauty and a longstanding partner with L'Oréal USA.
"With so much experience working in hair and beauty, I know what products perform well for every hair type," Stenson says.
The Nick Stenson Beauty hair care collection was developed with innovative formulas that are made with the highest quality ingredients that are naturally inspired and organically enhanced through carefully selected protein and extract blends.
"As someone who has devoted my life and career to helping others see their beauty, it was important to me to create a sustainable hair care line using the most innovative and ethically sourced ingredients that empower everyone to be confident in their own hair and help reach its full potential," Stenson says.
"I'm so proud and delighted to welcome Nick Stenson Beauty to our assortment," says Monica Arnaudo, chief merchandising officer at Ulta Beauty. " . . . With clean, conscious formulas and luxurious results, we have no doubt our beauty enthusiasts will adore his products as much as we do."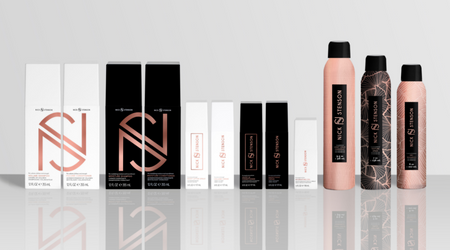 The Nick Stenson Beauty hair care collection includes Volume Shampoo and Volume Conditioner in 12-ounce ($34) and travel ($10) sizes; Moisture Shampoo and Moisture Conditioner in 12-ounce ($34) and travel ($10) sizes; and Hydrating Oil ($44); Root Lifter Spray ($36), Leave-in Conditioner ($36); Smoothing Crème ($36); Volume Crème ($36); Dry Shampoo ($34), Light Hold Hair Spray ($34) and Texture Spray ($34).
Items from the collection will be available for purchase at ulta.com starting November 27. Products will be on special displays in select stores January 8.