What it's like to live with depression and anxiety behind the chair
By Evan Stowers, stylist and owner of The Desert Lounge Salon, St. George, UT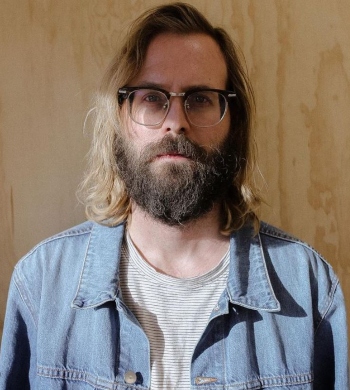 Depression is a tricky thing. Unless it's talked about openly, no one may ever know someone they know has it.
For me, it's common to hear a client say, "Oh wow, I never would have known." Most people assume that because I'm funny or appear happy that I'm fine. But the fact is, I've struggled with depression and anxiety most of my life, although I didn't realize it until I was in my mid-twenties. I was just living every day with a sinking, anxious feeling; being sad, without feeling like I had a legitimate reason to be. Sometimes, I shake from anxiety, so I don't like to sit still and feel it. I'm always on the move.
Depression has caused me to quit a lot of things. Many times, it made me want to leave the hair industry. The first few years of working behind the chair, I was paralyzed with fear at the thought of someone not liking what I did. In my mind, this equated to rejecting me as a person. I was wildly insecure in my craft, and sometimes it seemed like it would be easier to quit and find a new career. I always kept a second job as a security blanket in case I did fail. If it wasn't for the mentors I've had in my life, I would have left the industry years ago.
At one point I attended college and completed a bachelor's degree in communication. I thought having a degree would be a better way to support my family. I even moved across states, hoping that starting over would help. But of course, my depression and anxiety moved with me.
I finally learned my struggles needed to be acknowledged; I couldn't just wish them away. I had to deal with them, deal with the pain of my past, with being a perfectionist, and my own worst critic. I've had my share of unhappy clients. I've done colors I wasn't completely stoked on. But I've learned I can live through the embarrassment. I can fix the outcome. My fear is far worse than reality. I've learned that, for the most part, people are genuinely good and patient and will allow you to correct a mistake. I've done things that were crippling to me in the past, and I've made it through.
Depression has given me some gifts. It's made me a stronger person. There's nothing fun about waking up and feeling tired, already beaten before the day has even begun. But there's something to be said for just trying your best. That's what I do. My work has given me the motivation to be up early because I have a purpose. Work has been one of the best forms of medicine for me. I love what I do. When I was finally able to lean into my craft and embrace it, things changed. I've even been able to open my own salon in St. George, Utah.
I've learned to turn to my mentors, music, and my amazing support system of stylists at work. I have an amazing spouse who supports me unconditionally, even though she doesn't deal personally with the pangs of depression and anxiety. It's so nice to be able to tell her I feel sad or weird or anxious but I don't know why, and she gets it.
Dealing with depression and anxiety has also given me the ability to have empathy for my fellow humans. Being transparent about my depression has caused many people to reach out to me and share their experiences. It's been a blessing to get to know people from all walks of life and to know we are all going through something. It's OK to struggle and comforting to know a lot of people are in the same boat. It helps to be able to talk about it. And now I'm able to mentor others, helping them to be their true selves behind the chair.
We spend so much time listening to everyone else's problems and being their "therapist" that sometimes we can lose ourselves. Remember that connection and the allowance of grieving, sadness, and happiness are meant for you too. I encourage anyone struggling to reach out, find a therapist, or find an alternative form of therapy. Cranial sacral therapy has really helped me.
And remember, you are loved. You are worthy. We are here for you.