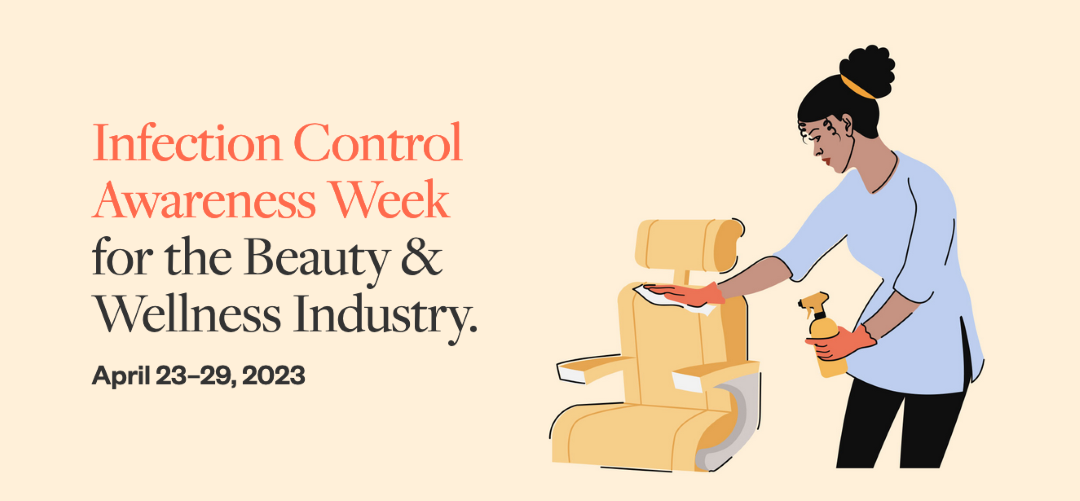 For one week—April 23–29, 2023—Milady is offering free access to the brand's "Infection Control Course." This is a great way to stay current on the latest infection control and safety standards, not to mention a way to create a healthier workspace for clients, colleagues, and yourself. And the best part: You can receive a CE credit in the states where it is applicable!
Let's be honest, a safe workspace doesn't just happen. When the COVID-19 pandemic hit, Milady made this "Infection Control Course" free for several months as a way to help beauty professionals provide a safer environment for everyone. It was a big success—over 105,000 people took the course.
But here's the thing: Creating healthy and safe workspaces isn't a box you check off once and then you're done. It's an ongoing process—and a moving target.
That's precisely why Milady keeps this course updated with the most current info on protocols and safety standards for beauty and wellness environments.
You can retake the course every year, starting right now, to get the biggest benefit. Show your clients, colleagues, and the community you're committed to everyone's health and safety.
Not only can you get the "Infection Control Course" for free, but you could also win a $100 gift card from Milady for taking the course! Here's how you can enter to win:
Enroll in the "Infection Control Course" and complete it by 11:59 p.m. EDT on April 29, 2023.
Share the certificate on your Facebook or Instagram account with the hashtag #RISEAgainstInfection.
Tag another professional in the comments.
That's it! You'll be entered to win one of three $100 gift cards from Milady.
Take advantage of this wonderful opportunity offered by Milady by clicking on this "Infection Control Course" any time between April 23 and April 29.