Taxes are complicated—but you don't have to do them on your own!

When you first started out in your adult life, things were probably pretty simple: no house, no spouse, no kids. So, when it came time to do your taxes, you might have gotten along just fine by using Form 1040EZ—which, as it suggests, is pretty darn easy to complete.
Fast forward a few years, and here you are today. You're running your own business behind the chair, and things have gotten a lot more complicated. You might have a family, a mortgage, debts, investments, or all of the above. Now, when you sit down to do your taxes, they can look a lot more like high school trigonometry. If that's the case, it might be time for you to get some help.

Enter H&R Block.
At H&R Block, you'll find a tax experience rooted in expertise, transparency, and choice.
With more than 60 years of tax preparation experience on your side, you can be sure you're getting your maximum refund—guaranteed.
H&R Block is mindful of keeping you safe this tax season, so there are many ways to file!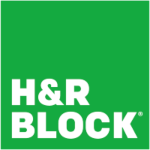 AHP members receive:

♦ $25 off professional tax prep (for new clients)
♦ Free Tax Identity Shield (with professional tax prep) for prior/existing clients
♦ 20% off H&R Block Online
Click HERE for savings!