Nick Stenson is a beauty expert, teacher, and true visionary.
Article by Lisa Bakewell
This article appears in Volume 1, Issue 1 of AHP Indie Stylist magazine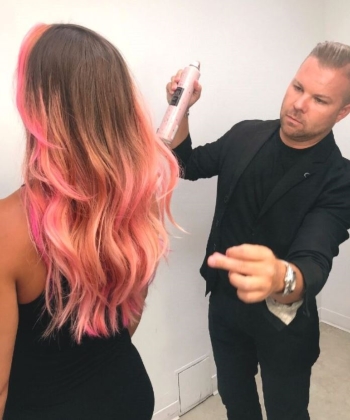 For Nick Stenson, SVP, Services and Trend for Ulta Beauty, the apple did not fall far from the tree, even though his aspirations originally resided in a completely different orchard—one that never included joining the family beauty business.
"I come from a family line of beauty professionals," Stenson says. "I was born and raised in a salon. My mother was a hairstylist for 37 years before she retired, but my goal was never to be in the beauty industry. I was in school for sports medicine and physical therapy. My goal was to be an orthopedic surgeon. I wanted to change lives."
But goals change, and Stenson quickly pivoted directly into the family business after an internship at Our Lady of Resurrection Hospital in Chicago. Stenson worked the graveyard shift at the hospital, and then would open his mother's salon in the morning for extra money. "There was lots of tragedy in that hospital," Stenson says, "and what I finally realized one day—after a particularly rough night—was that my mother was changing lives every day in a different way in her salon. I would watch people walk in with their head down, but when they walked out, they were smiling and had their head up." It was at that point Stenson realized he could fulfill his desire to help others, but do it in a much friendlier, less stressful atmosphere.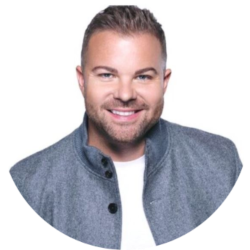 Today, Nick Stenson is considered an international beauty expert, teacher, leader, and celebrity stylist who is passionately leaving his mark on the industry as a respected, professional voice and face of the industry. He is known and loved for challenging the world to recognize the beautiful just as he does.
"I have always been told that I am a beauty maker," Stenson says, "or that I had the ability to make something look beautiful, but what I quickly realized is that I wasn't doing anything special. I was just taking a pause to see the beauty all around me." This view is evidenced by Stenson's frequent use of the hashtag #iseeyourbeauty, which he made a trademark application for. "Our job as beauty professionals isn't to create beauty," Stenson continues. "It's to bring the beauty that is already there out."
CONTINUE READING THIS ARTICLE HERE
AHP Indie Stylist is AHP's bimonthly publication, created to speak directly to you, the independent hair stylist and barber. In this issue:
Crisis Management
Dreaming Big
AHP's Guide for Reopening Your Salon
Are you a licensed hairstylist or barber with something to share with other stylists? We would love to publish your expertise! Reach out to our editor mary@associatedhairprofessionals.com for more information.