Giving back to the community, volunteering time to a good cause you care deeply about, and helping to make the world a better place . . . sure, sounds great! Sign me up! Who doesn't want to feel like they're making a positive and meaningful impact on the world?
But where the heck are you supposed to find the time? The hustle for hairstylists is real. Our days are long, our weekends are booked solid, and we're often already filling up our days with errands and side gigs. And don't get me started about our busiest season of all—the holidays. We barely have time to get our own life together let alone think of volunteering once November hits.
However, if there is a social need, look no further than the beauty industry for help. Stylists are well known for possessing qualities of empathy, commitment, and fidelity. This explains why the industry has developed or contributed to countless charities that truly make a difference. The common ground for us as professionals is that we are in a "feel good" industry. We want to do everything we possibly can for our clients and coworkers to make our environment better.
Just imagine the impact we could have as a community—and for our community—if we can free up some of our time to help and volunteer. If a lack of free time is the main culprit that's holding us back from giving back, let's find some easy solutions.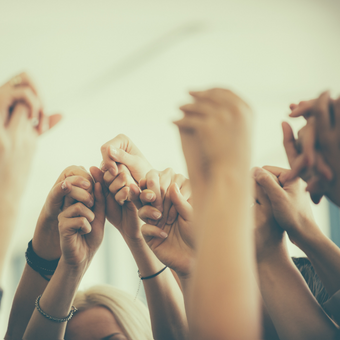 Don't go to work on your days off.
When something feels like work, you'll feel much less inclined to dedicate your hard-earned down time to it. But if you find a cause you truly love and an opportunity to contribute in a way that you would genuinely enjoy, volunteering becomes much easier and a whole lot more fun! If you have found an organization you love but none of the jobs available sound like a good fit for you, reach out with some ideas of how you can volunteer your time to help the cause.
Pencil in a few days in here and there.
Remember that a little can go a long way, so don't feel bad if you can't dedicate a ton of time. It's important to set realistic expectations for yourself (as well as check in with the organization on their commitment expectations). Whether it's once a week for a few months or just an event here and there throughout the year, find what works best for you. This way, your volunteer work will flow more seamlessly, it will fit more conveniently into your schedule, and you'll be more motivated to continue volunteering.
Get the team together.
Who said you had to volunteer all by your lonesome? If there's a project or event you're really passionate about, bring the whole team in on it! Put together a proposal to show your manager or the salon owner and get their thoughts on volunteering as a group. Not only are you providing your team with the opportunity to give back to the community and be involved in something truly fulfilling, but volunteering is also great for business and could have a significant positive impact on your career and the salon!
Philanthropy by definition is the desire to promote the welfare of others. It's kindness. Generosity. Humanity. It shouldn't be seen as a chore or task you feel obligated to perform. You should be able to enjoy the fact that you're making a difference without adding stress to your schedule. Use these tips you've learned to help you find the right volunteer opportunity that best fits your goals, intentions, and passions. Philanthropy will bring deeper fulfillment and meaning to both your career and to your life.
RESOURCES
NationalService.gov, "Volunteering in America," www.nationalservice.gov/serve/via.
Amy Yotopoulos, "Three Reasons Why People Don't Volunteer, and What Can Be Done About It," Stanford Center on Longevity, http://longevity.stanford.edu/three-reasons-why-people-dont-volunteer-an....