Often the greatest hurdle to expanding your male clientele within the salon is just getting a man in the door. Once he's in, you can prove your skill and win him over with the service but just getting that chance can be difficult. Many men don't feel welcome to come into a salon and fear they will be uncomfortable or feel out of place within.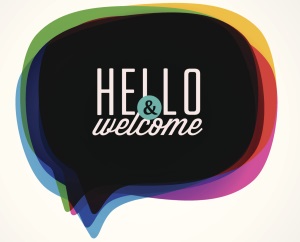 Welcome men into your salon by hosting some seriously manly events. Try an evening of "Beers & Beards." Men come in for a beard trim (or a neck trim for the facial-hair deficient) and have the opportunity to sample beers from a local brewery or just enjoy a libation with their pals. Create a real bros-hanging-out atmosphere. Partner with a local brewer to keep costs down and cross promote. Not comfortable with so much testosterone in your salon right out of the gate? Welcome men with a daddy/daughter event. He can use his daughter as an excuse to come in and you can take the opportunity to make him feel welcome and invited to return. This could be something as simple as "Paternal Ponytails & Ice Cream Floats." (Admittedly, the name needs some work, but bear with me, the concept is a good one.) Men spend the evening bonding with their little girl over ice cream floats while stylists teach them how to put their daughter's hair in a ponytail. Tell your current clients—the wives, girlfriends, daughters—to invite the men in their lives. This could be a really fun event for a local Girl Scout troop to get their fathers involved or for a dance school to teach little ballerinas' daddies how to make a proper bun for class. The male's initial venture into the salon will be under his belt, and an offer to encourage him to return should be stuffed in his pocket.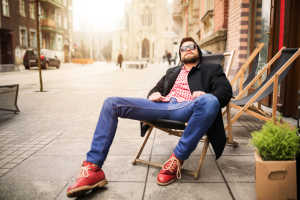 Comfort is a feeling free from stress or anxiety. The easiest way to give men a sense that they will be comfortable in your salon before they even pull up outside is to market your services alongside things that already give them comfort. Run a promotion in association with a hometown sports team. When the local high school football team wins a home game, all of the players can come into the salon within that week for a VIP complimentary haircut. Anyone with a ticket stub from the game can come in for a VIP complimentary neck trim. Put an ad in the program and ask that the announcer mention the special throughout the game. This can be done on a larger scale in cities with professional teams. You don't have to buy a million-dollar sponsorship to take advantage of the hype. Establish a special that fits into your schedule such as: When our city's football team has a home game, anyone can come in for a complimentary neck trim the following day between ten and two (utilize your slow hours). Partner with a local sports bar that sees a high volume of male traffic on game days. Make a deal with the owner that you will provide complimentary haircuts to his bartenders and wait staff if they talk about your post-game special and wear something (like tee shirts, hats or buttons) with your salon's logo on game days. The men will inevitably make the connection that a salon running a promotion like that is a place where they can feel comfortable.
If adding some testosterone to your books is something you've thought through and are ready for, go get 'em! By targeting your marketing to make males feel welcome and comfortable in your salon, the rest is already in the bag.