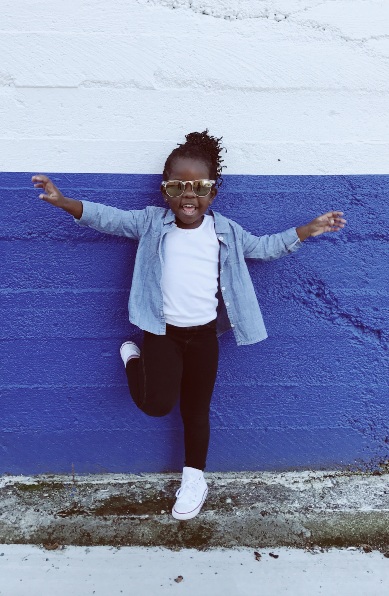 You touch the lives of those who sit in your chair every single day. Why not touch the lives of those in your community, even outside the doors of your salon?
Barbara Garcia-Grove is a stylist and the founder of Square Salon and Atelier by Square in Las Vegas. Each year, for the past five years, Square Salon and Atelier by Square hosts a back to school event that raises money and awareness for the Court Appointed Special Advocate (CASA) Program. CASA supports and promotes court-appointed volunteer advocacy for abused and neglected children so that they can thrive in safe, permanent homes. The back-to-school event is held both inside and outside of the salons, and provides children who are part of CASA with hair and nail services, backpacks full of school supplies, and new shoes to get them ready for the first day of school.
The event has seen tremendous success each year. Garcia-Grove says it is important to commence community outreach at your salon, and to do so by partnering with a charity.
"We feel that the best way to create a partnership with a charity is to find a cause that is close to your heart and then contact the foundation to see how the salon can help," Garcia-Grove says. "I love to help children in need and that is my personal cause. At Square, we loved the idea of back to school and Angel Tree with CASA, so those are our biggest events."
Square Salon and Atelier by Square also hold other events to support local initiatives, including a food bank and a camp for children with cancer.


To get started working with causes in your area, Garcia-Grove offers four pieces of advice:
1. Have conversations with your clients to see what is needed on a local level. Make sure philanthropy is something on your mind all year long and make it part of your dialogue. Keep it on customers' minds by donating baskets for silent auctions often.
2. Hone in on two or three main causes and come up with an organized plan. It takes a good three months of planning for a largescale event.
3. Start small and let it grow organically. If it sees success within the first couple trials, it will certainly grow.
4. Keep your ear to the ground to see where help is needed and follow your heart. What are you passionate about? How do you want to give back to your community? This drive will bring the most success and satisfaction.
By Modern Salon Senior Editor, Jamie Newman. Published with permission from our partner, Modern Salon.
View the original article here: https://www.modernsalon.com/article/39645/business-tips-4-ways-your-salon-can-partner-with-local-charities


Want to learn more about philanthropy and how you can give back to your community?
Download your FREE Resource Book here!