AHP Beauty Sense: industry elevation through client education. We're helping you properly educate clients, clear up misconceptions about our industry, and reclaim hairstylists' place as the real, legitimate professionals. And it's working.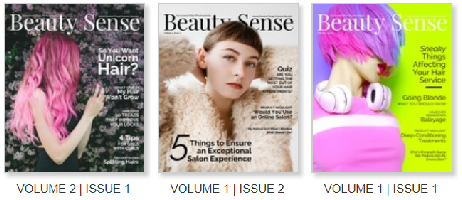 AHP Beauty Sense is a finalist for TWO Folio Awards—Best New Magazine in both the Editorial and Design categories with the Volume 1, Issue 1 publication!
The Folio: Eddie and Ozzie Awards is the most prestigious and most inclusive awards program in the publishing community. Each year, over 2,000 entries compete to take home the gold across 200 categories benchmarking excellence in editorial and design.
Have you shared AHP Beauty Sense with your clients?
Click on the cover to share this free, digital publication with your clients, friends, and family!