We all know that retailing is important and a huge part of the salon business. In fact, 80 percent of client results will come from home care alone. We asked AHP members how retails sales have evolved over the last few years and learned that the COVID pandemic hasn't slowed you down!
Here's what you had to say: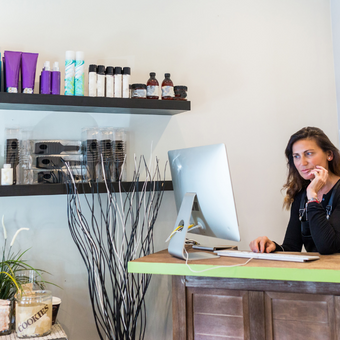 "My retail has helped keep my doors open! Plant the seed, give a sample if you can, and they will almost always come back. I started with a small amount of retail and have been able to grow it. I utilized retail sales on days when I had no bookings or had cancellations. On social media I post about a product or send an email blast, and get 1–2 orders. Doesn't seem like a lot but it helps make up the difference!" @valeries_beauteskinmakeup
"Way up! Mine started going up DURING the shutdown. Clients began buying home care kits to get by and things have just gotten better since." @skin_lover_
"My retail has gotten better as clients started coming in again. I heard from a lot of clients that covid helped them realized that they want to take care of their self-better." @nicole_born83
"Our retail is way up. We ensure that our clients are well educated and leave with the proper tools to achieve their desired results." @brilliantbodywork
The ability to sell retail products confidently is vital to the success of estheticians, the businesses they work for, and the end goal for the client.
Did you know:
64% of product purchases are influenced by a good product experience during the treatment.
58% of product purchases are influenced by a recommendation from the esthetician.
68% of clients have never been given a proper retail recommendation. If you put three products in a client's hand, there is a 78% chance they will make a purchase.
60–70% of client results stem from what they use at home.
Take the fear out of sales

Many hair professionals don't consider themselves salespeople and may be uncomfortable with selling products to their clients. You might feel you're being too pushy, salesy, or aggressive by selling retail. If so, it's time to shift your mindset. By selling hair care products to your clients, you are doing them a favor. The lesson here: Believing you are doing your clients a favor—one they will appreciate—can change your entire attitude about "selling." It's like the adage that if you see your dentist twice a year, but never brush or floss your teeth between visits, what kind of shape do you think your teeth will be in? It's your professional responsibility to educate your clients on the necessity of professional hair care products to maintain the health of their hair.
Follow up

Don't forget about your clients after they leave your chair. You can create a retail follow-up system that is full of benefits for you and your clients.
Many online booking systems will help you keep track of everything a client has purchased from you. This makes it easy to send out a reminder email or text that sounds something like, "Hi Amber! My records show that you are probably close to running out of (fill in the blank), and I'm reaching out because I want your hair to continue to look fabulous. Please let me know if you want to swing by and pick up some more or take advantage of my free shipping special."
Retail is achievable for any hairdresser and can increase your profit. It's a win-win because both you and your clients will reap the rewards!
FAQs
How can a salon increase retail sales?
Education is key. Make sure you and all your team members are well versed on your retail products and their features and benefits. Setting sales goals for yourself to drive retail and meet benchmarks is a great way to get yourself learning and talking about your product line with clients
How do I get more customers to purchase retail?
Use your time wisely. There are several steps during your interaction with clients where products can easily be introduced. For instance, during the initial consultation, at the shampoo bowl, and during check out. Take this time to explain the products you are using and suggest how clients can maintain their new style.
What else can I sell in a salon?
Consider retailing the key products clients will need and use every day like shampoo, conditioner, hair treatment and a few styling products. It's also a good idea to stick with one or two product lines that are in line with your own hair philosophy and choose products solely from those lines.