Your numbers are talking. Are you listening?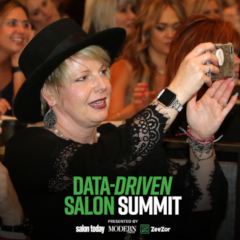 AHP is proud to be a sponsor and supporter of the Data-Driven Salon Summit, which provides a deep-dive into the metrics of "salon success." Attendees will take full advantage of the data resources of ZeeZor and Salon Today to share with participants how they "stack up" against the most successful salons. You will be provided with benchmarks and best practices from the industry's leading salon owners and experts to help drive improvement in a range of areas including retail and service sales, engagement, marketing and retention.
You will look at the role of technology in today's salon, and how different salons are using data, software, and online and social activities to drive their business.
This will be a peer-driven, hands-on experience, bringing together top salon owners and managers, all committed to success, in a facilitated and structured environment where they can better learn how to put their data and salon technology to work.
May 19 – 21, 2019
Crowne Plaza Atlanta Perimeter at Ravina
Atlanta, GA
www.datadrivensalon.com