Stylist and educator Chris Baran knows how to pivot to our industry's new reality
Article by Mary Barthelme Abel
This article appears in Volume 1, Issue 1 of AHP Indie Stylist magazine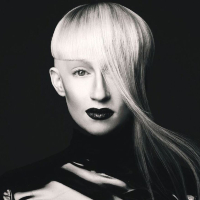 Indie Stylist: How has your professional life changed in the past three months?

Chris Baran: Transformational! Besides being global artistic director for a major manufacturer, I am an owner of Fuel Productions, a video-based education company. My son, Lee Baran, runs the production side, Cut Action Media, and I run the education side, Coach Chris, with Chris Moody—a brilliant facilitator out of the UK. I'm also an owner in a franchise group of 44 beauty schools (and counting) called The Salon Professional Academy and Elevate Salon Institute. I went from traveling every week to bang, being holed up at home with my lovely wife, Rita.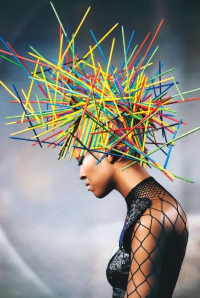 At the beginning of the pandemic, it was emotional. One voice said that it was going to be great—I'd have all sorts of time to work on our online education, the Global Peak Performance System and the Superstar Educator program. No airports, no hotels, no rushing to catch cabs. The other voice was deeply concerned. What about income? How do I take care of my team? I went through worry, real fear, and even guilt because the first voice was glad for the time off.
Fortunately, our team is an optimistic bunch. When the world throws adversity at you, you can turtle up or you can find the opportunity. We realized that, as leaders in our community, we had to step up. We have stylists, salons, and schools looking to us for guidance in an unprecedented time, and we can help.
It turns out that we have been preparing for this moment for years. We've been producing high-value salon education for almost 15 years, and for the last four years we've also been hosting weekly live interactive training online for elite facilitators. We've gotten really good at it. In many ways it's more powerful than the conventional classroom setting. By necessity, it's better organized, more engaging, and highly efficient. Everybody's questions get answered, and nobody has to travel.

Six weeks ago, we were hosting a live session once a week; now we're doing four a week. On top of that, we are producing live events for other companies. We appreciate being able to support them in supporting their own people. We take care of the entire production so they can focus on their message.
Being a small and nimble company, we shifted on a dime, and now we're training educators to deliver in the new reality of online learning—and we're producing massive live events for manufacturers.

CONTINUE READING THE INTERVIEW HERE...
AHP Indie Stylist is AHP's bimonthly publication, created to speak directly to you, the independent hair stylist and barber. In this issue:
Crisis Management
Dreaming Big
AHP's Guide for Reopening Your Salon
Are you a licensed hairstylist or barber with something to share with other stylists? We would love to publish your expertise! Reach out to our editor mary@associatedhairprofessionals.com for more information.