The telephone book had its day, and today ain't it. When you're in the mood for live music, when you want a new car, when you need to replace your iPod, where do you look? It's not surprising that "Google" has become a household word. It's a noun, a verb, and I won't be surprised when we find a way to use it as an adjective. ("She is google smart!" Yeah?) Google is a deep-rooted part of our culture.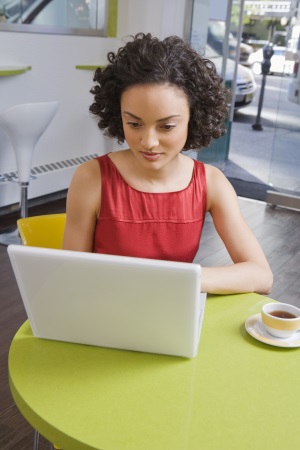 If your salon has a beautiful neon sign on a busy street corner while potential clients are searching Google for local hairstylists, no one knows and no one cares about your thousand-dollar sign. Window shopping happens online. According to Profitworks Small Business Services Inc., "If you don't have a website, you are only selling to 7% of your market. That is right, you are reducing the potential size of your business by 93%." Clearly, businesses in 2017 need to have an online presence.
Because window shopping is happening online, the homepage of your website is crucial. Equate a potential client landing on your homepage to the potential client who glances in your salon window. What do you want the potential client's first impression of your salon to be—neat, clean, organized, trendy, classic, hip? Do they feel invited to come inside? If they don't have the time to come inside that very minute, make sure they know exactly how to contact you later. This is why salons post their phone number and website on their front windows. Post your phone number and physical address on your website's homepage—the "front window" of your business to Internet surfers. If you want clients, don't make them work to get in touch with you.
Don't miss out on 93% of potential clients by not having a website. A social media presence is very important but a business website sets you apart from the crowd as a professional. A website gives you online street cred and can/should be a client-generating gold mine. Do you even own a phone book, bro? Your clients don't either.
Get started with AHP's website builder
AHP members get a free, mobile-friendly website as part of membership. Our easy-to-use website builder can get your business online in about an hour, and you can even build your brand by matching your website with our customizable marketing toolkits. Already a member? Get started on your website here. Not a member? Get started and join today!