Leading stylists share their top tips on how to focus on what you love—and do—best
Article by Lisa Bakewell
This article appears in Volume 1, Issue 2 of AHP Indie Stylist magazine. Members of AHP receive an exclusive subscription.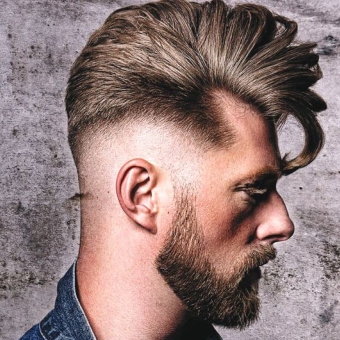 Finding your niche is an important step in creating a business that makes you happy; successfully marketing to that niche is what makes you profitable. If happiness and profitability already coexist in your salon, bravo! If not, or you just want to fine-tune your uniqueness, you came to the right place! In this article, we define niche and niche marketing, show you how to find and market to your niche, and share top tips from leading stylists.

WHAT IS A NICHE?
Merriam-Webster defines a niche as "a place, employment, status, or activity for which a person or thing is best fitted."1 In her book The Balance: Small Business, Susan Ward describes a niche market as "a focused, targetable portion of a broader market in which specialized products or services can be sold."2 In other words, once you home in on and successfully market to your niche, you will be providing services (and products) that meet the needs of your unique clients—needs that aren't being met by other salons.

FINDING YOUR NICHE
So, how do you find your niche? First, identify your passions and talents. What do you enjoy doing most? What are you good at? What sets you apart from your current competition? Are you currently offering services no one else is offering? Write down everything unique about you and your services. With your list in hand, use the following steps and unique niche examples to help you find your unique talent within the beauty biz.

Niche 1: Philanthropy
When Mark Bustos isn't traveling by helicopter or private jet to cut and style hair for the rich and famous—at $10,000 a clip—he spends his time cutting hair for free. His motto, "I'm either expensive or I'm free, but never cheap," says it all. He loves his work as a hairstylist—whether he's getting paid in cash or gratitude.

"My job is to make people happy, which gives me joy," Bustos says. "That's where I find success. Everyone, whether homeless or a billionaire, appreciates how a good hairstyle makes [them] feel. We are all human; we grow hair and lose hair in exactly the same way."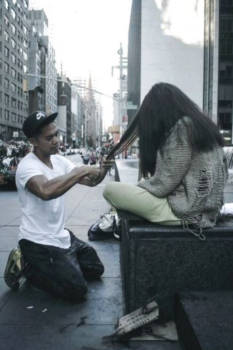 Bustos's philanthropy started several years ago when he rented a chair in a Philippine barbershop to let children come in for free haircuts. "Little did I know," he says, "it was gonna make me feel a little better than them." After that experience, Bustos hit the streets of New York City every Sunday to give free haircuts. "I was on the Bowery," shares Bustos, "and I found a gentleman named Jamar Banks. He taught me we're all human; he was an individual, just like we all are. The first thing he said to me after that haircut was, 'You know anybody that's hiring? I want to go get a job.' That blew my mind. I was like, whoa—I can do that for anybody."

Narrow your focus. Once you identify your passions and talents— and discover what clients like about you—pinpoint the needs of your target clientele. Is there a market for those needs? Consider solutions that clients would be willing to pay for.
Niche 2: Bridal/Wedding
Niche 3: Curly Hair
Niche 4: Gender-Neutral
AHP Indie Stylist is AHP's bimonthly publication, created to speak directly to you, the independent hair stylist and barber. In this issue:
The Joy of Creation
Finding Your Niche
New Products & Tools
Hot Nail Trends

Are you a licensed hairstylist or barber with something to share with other stylists? We would love to publish your expertise! Reach out to our editor mary@associatedhairprofessionals.com for more information.