The goal for our education series in March was for everyone who participated to gain a clear understanding and picture of their ideal/target client and, as a result, have a clear direction for their optimal marketing efforts.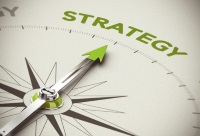 As this month's education series topic comes to an end, don't forget the valuable things you've learned. Moving forward, keep your eye on YOUR target and you won't waste valuable time and money on marketing efforts that won't get you to your goal. If you've defined your ideal client as being part of the anti-aging market and a night club promoter stops by your salon looking for sponsors for an upcoming rave, you won't even be tempted to waste your money. The club kids are not a part of the clientele you decided you want in your chair. You don't want to waste any money or time marketing to them if they aren't your ideal client.
If you're an AHP member, you can access more in-depth information by checking out "How to Create a Marketing Plan" in your member business center.
Every decision you make for promoting your salon, salon suite, or chair should be focused on your target client. If the decision doesn't serve YOUR target client, it's not a decision you should be making. Building a clientele can be daunting, but don't be discouraged or feel overwhelmed. It really is as simple as defining your ideal client and always keeping your marketing efforts focused on that one target.
If you're still struggling, here's how to define your target and here's how to turn what you know about your client into marketing solutions.
Please join us in the continuation of our education series in April with a new topic: Gaining New Clients!