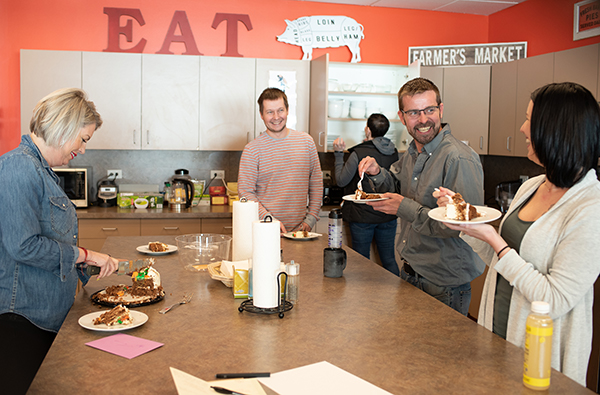 PAC employees enjoy a break from work ... with cake!
We are proud to announce that Professional Assist Corp, AHP's employee-owned parent company, was named a 2019 Top Work Place according to the Denver Post. The recognition is based on an anonymous survey of employees conducted by Energage, and AHP scored particularly well in the category "My job makes me feel like I am part of something meaningful."
For us, the reason is simple—our members! AHP's mission of supporting our members, making it easier for them to succeed at what they love, and living up to our credo of expectmore is evident in looking through the feedback from our employees:
I love my job because …
"We all are proud of the quality and breadth of services we deliver to our members."
"The people, the culture, the opportunity for growth and learning, giving back to the members."
"Of the people I work with, and the members who I get to help every day."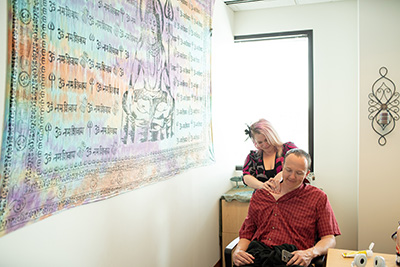 PAC system architect Drew Zarn receives a shoulder massage from massage therapist/web developer Ashley Hurlburt
Why would you recommend working at PAC/AHP?
"We get to help our members succeed at what they love."
What about PAC/AHP is motivating to you?
"I believe in our mission: to help our members be successful."
What contributes most to you wanting to stay with PAC/AHP?
"Everyone in this office is here to serve and help make the lives of not just the massage therapists, bodyworkers, etc., but the general public that so desperately needs these services of our members to reduce the stress of daily life!"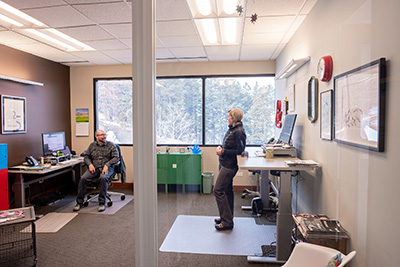 PAC's graphic designers brainstorming
Share an example of PAC/AHP operating by strong values:
"We focus strongly on our members and what helps them."
"Our credo is expect more, we strive to provide strong value benefits to our members."
"PAC truly cares about EVERY customer we have. I've never seen a company bend over backwards for any one member. It feels like PAC will do almost anything to give quality customer service, whether the member has been with us a year or 30."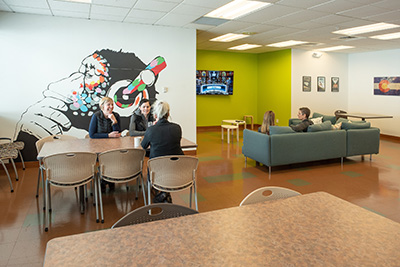 PAC employees enjoying lunch in our Colorado office
What do you find most meaningful about working at PAC/AHP?
"I love the people that we do our jobs for--our members."
The announcement was released on Sunday, May 5, and is available at www.topworkplaces.com/publication/denverpost/professional-assist-corp.