Stylist Ammon Carver talks inspiration, trends, and the world of editorial hair
By Lisa Bakewell
This column appears in Volume 1, Issue 3 of AHP Indie Stylist magazine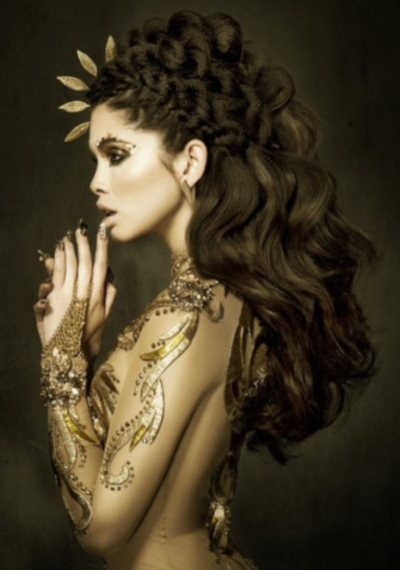 Meet Ammon Carver, chief artistic director for Ulta Beauty and global creative director for L'ANZA Healing Haircare. As the NAHA 2020 Men's Hairstylist of the Year, Carver talks about how becoming a hairstylist saved him, the inspiration and process behind this issue's cover shoot, and his trend predictions for 2021. Carver also offers tips and advice for stylists interested in editorial hair design and navigating through COVID-19.

WHAT MADE YOU DECIDE TO BECOME A HAIRSTYLIST? I grew up in Utah, and I come from a large family of seven children. My parents were trying to encourage us to follow our passions, and they saw that I had a passion for animals—horses in particular. So, at age 11, they would drop me off at a summer job cleaning horse stalls, which—in hindsight—was their way of being like, "OK, that one's busy." Being with the horses made me feel individual. It was my thing I had that was different than my brothers and sisters—so I got passionate about it, and I found I was pretty good at it.
I worked with a trainer who was the top Arabian showhorse trainer in the United States. She took me under her wing and partnered with me. I rode across the country traveling with her, between the ages of about 13 and 17, just riding all these really great horses (that she helped me train) and winning national championships. I thought I was going to be a horse trainer for sure when I grew up. It was my path. And then a pivotal moment happened for me—I came out to my parents when I was about 16.

AHP Indie Stylist is AHP's bimonthly publication, created to speak directly to you, the independent hair stylist and barber. In this issue:
Are you a licensed hairstylist or barber with something to share with other stylists? We would love to publish your expertise! Reach out to our editor mary@associatedhairprofessionals.com for more information.