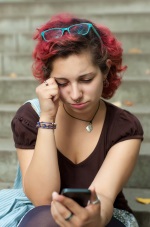 Lately we have seen countless Facebook posts in hairstylist forums begrudging the slow summer months across the US. It's widely been noted that June and July aren't exactly a salon's hot months in terms of traffic, but there are ways to make them some of your most productive months of the year. This is no time to kick back and gripe about the openings in your once-busy book. This is when you can maximize your time by working on your business rather than crying about not working in it.
Here are 5 ideas to get you started:
1. Deep clean and reorganize your retail area. Summer is also a great time to reevaluate the lines you carry. Are they cost-effective? Sell well? Not available in Walmart? Do as they promise? If not, 'tis the season to make a switch.
2. Plan your marketing strategy and promotions for the rest of the year. Here are 25 promotions you're welcome to try. Begin making the arrangements and collecting all the supplies you'll need now.
3. Update your online portfolio and website. Often when we're super busy these can become outdated without notice. Now is the time to really step it up. (Need one? AHP members get a free website with membership.)
4. Look into social media channels that you haven't been using to see if they may be beneficial to your business. If your ideal client is using the channel, you should be, too. Compile a reserve of social media content for when you don't have as much free time to curate, such as around the holidays.
5. Clean up your client database and reach out to clients you haven't heard from in a while. Make sure your records are up to date and all lose ends in your accounting are tied. Check your data for areas of your business that can be improved.