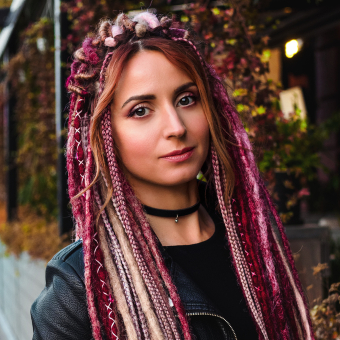 This has been a rough year for the beauty and personal care industry. Until 2020, the $532 billion industry had grown steadily for 15 years. Thanks to the COVID-19 pandemic, that's come to an end. McKinsey expects the industry as a whole to see revenues drop by up to 35%.

Many hair stylists, barbers, lash technicians, makeup artists, and other beauty and wellness professionals lost their jobs. The trend affected both small and large beauty chains where coronavirus restrictions made it impossible for them to safely deliver the services clients required.

But the pandemic has also made many beauty professionals rethink their business models, enabling them to continue to grow while reducing overhead costs. Here are some tips on achieving that in your beauty business.

Understand the Trends

The first step is to understand what your potential customers are buying and what they're not. McKinsey's report reveals that in an era of mask wearing, there's a big change in the relative popularity of some beauty items and services.

With mask wearing now the norm, lipstick sales have declined, but Boston-based marketing firm Klaviyo reported a 64% increase in eyeshadow sales. And people looking for stress relief are buying skin care and bath and body products.

Help Clients DIY

With clients hesitant to go out, some beauty professionals are helping them stay beautiful while staying in. PocketSuite user Julie Lindh, a New York City-based esthetician, is known internationally for her clinical-based skin care products and treatments. When the pandemic forced her to stop in-person treatments, she pivoted, developing do-it-yourself skin care kits.

There, too, Lindh has been focused on what her clients want now. Since nobody cares about lips when they're hidden behind a face mask, her treatment kits focus on customers' eyes.

Pivot to Video Consultations

Lindh supplements the kits with individual video consultations, another useful pivot for beauty professionals.

With video conferencing tools more accessible and affordable than ever, this is a good way for independent beauty professionals to stay in touch with clients and to continue to guide them on their beauty routines.


Use Mobile Business Tools to Reduce Overhead

With less potential for work, it's important to reduce your overhead as much as possible.

A great way to do that is with a mobile business app like PocketSuite, which lets you handle client communication, product sales, contracts, appointment booking, and payment processing in one handy place. It means you have everything you need to run your business efficiently at your fingertips, and it's simple enough that you can do it yourself.

As we approach the end of the year, it's pretty clear that despite the development of vaccines, the COVID-19 pandemic will continue to affect the beauty industry for quite some time. Already, we've seen states and towns reimpose restrictions to deal with a winter surge in infections. That means masks and social distancing will be the norm for some time yet.
The good news is that McKinsey expects the beauty industry to be resilient and to eventually recover. After all, people are still spending money on beauty products and treatments despite the economic crisis. As recovery starts to happen, beauty pros who can pivot and innovate will be best placed to benefit.


Exclusive Discount Benefits for AHP Members

Pocketsuite is a mobile tool for health and beauty professionals, helping you organize all your appointments, client information, and payments into a single app. PocketSuite's FREE features are available to all AHP members and AHP members get two months free on PocketSuite's Premium subscription. For more details, review the included benefits in the free and Premium versions.
AHP Members, to learn how you can access your new, exclusive benefit, click the link here for your discount code!