If you're a booth renter who has stepped out on your own and are facing new challenges you haven't faced before, there is good news—an AHP membership is your one-stop resource center!
Here's how an AHP membership can serve as the "Success Kit" for booth renters and other independent hairstylists.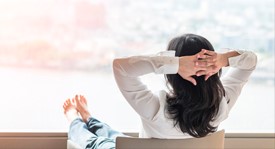 Liability insurance to protect your assets
You might be the best stylist in the world, but that doesn't mean you're invincible when it comes to lawsuits. AHP membership includes
professional cosmetology liability insurance
featuring a $6 million annual individual limit with comprehensive coverage that protects you in case something goes wrong. A lawsuit can cost you money, your house, your car, your credit score, and even future wages. When you are your business, you need to make sure you're protected.
Bonus:
AHP membership's liability insurance covers you wherever you work (even when you go on-site for photoshoots, to weddings, or to make house calls, etc.) at no extra charge!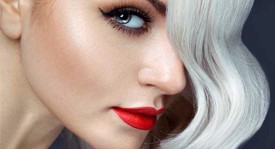 Let's Go! A Hair Professional's Guide to Success
Included with membership, this helpful guide is designed to kick start your business development, regardless of how long you've been a hair professional. You'll find it offers pragmatic advice, ideas, and encouragement to help improve your odds of professional success. Our goal is for you to build your dream career—together, we can make that happen.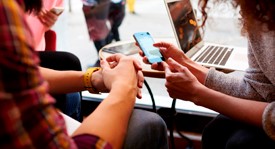 Your own website and matching marketing materials
Hair professionals tell us their biggest challenge is keeping their chair filled. With AHP's easy-to-use website builder and matching marketing toolkits, you can have a professionally designed marketing presence in about an hour. Plus, we're always serving up fresh, new ideas at
www.associatedhairprofessionals.com/blog-posts
to help you market yourself and reach new clients.
50+ members-only discounts to help keep costs down
Does your business need a computer? Office supplies and business card printing? Online scheduling? AHP members save on all that. And, when you're ready to practice self-care or treat yourself to a vacation, you'll save on yoga memberships, hotels, rental cars, and more. Just shopping for shoes? You can even save on them, too. As a business owner, every dollar counts!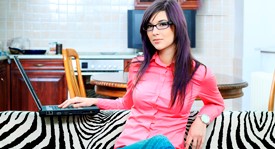 On-demand education and Modern Salon magazine keeps you connected
Let's be real, life as an independent stylist can sometimes be lonely. With AHP's on-demand webinars, access to Jamie Carroll's online Envision Academy, and a subscription to
Modern Salon
magazine included with every membership, you'll have what you need to feel connected and stay up to date on industry trends.
You might be out there running a business on your own, but you're not alone with AHP membership. Whatever you call yourself—booth renter, chair renter, independent contractor, solo artist, suite renter, salon owner, hairstylist, self-employed—AHP is your business partner. We have your back and are here for you at 800-575-4642,
info@associatedhairprofessionals.com
, or through live chat at
www.associatedhairprofessionals.com
.
Join the AHP family and get on the path to entrepreneurial success!